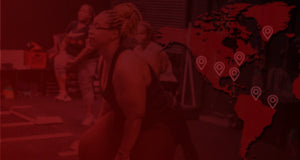 LAST HEAT Challenge of 2023!
🗓️ Start Date: November 27th, 2023
🗓️ End Date: December 24th, 2023
❓(Can Start Immediately By Joining TODAY)
🏋🏽Can be done from HOME or GYM
💰 Prizes: Top 3 transformations each win $1,000
🏆 Winner Announcement: Jan 7, 2024 8pm Est
START CHALLENGE
Why Join the HEAT Challenge?
Transform Your Life, Win Big! Embark on an 4-week journey that's more than just a fitness challenge. It's a transformative experience for both your body and mind. Plus, there's a $3,000 prize pool up for grabs!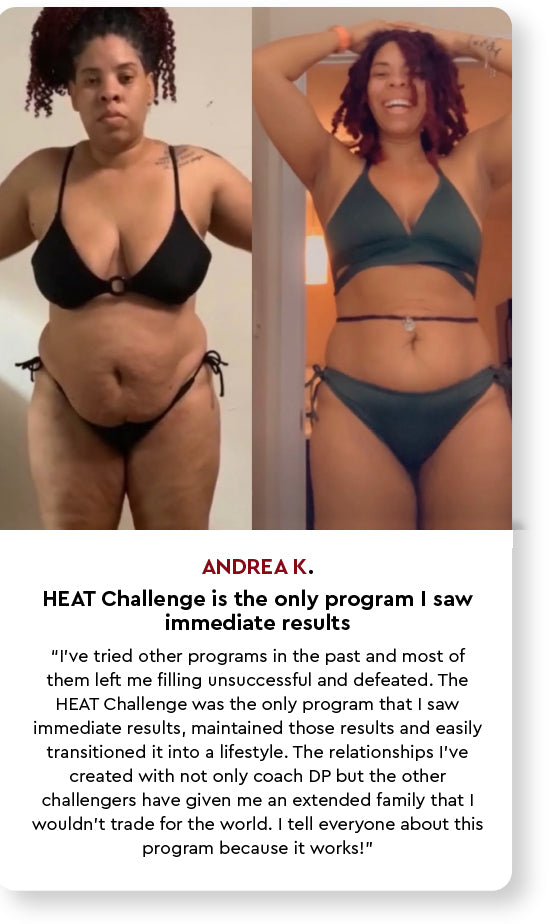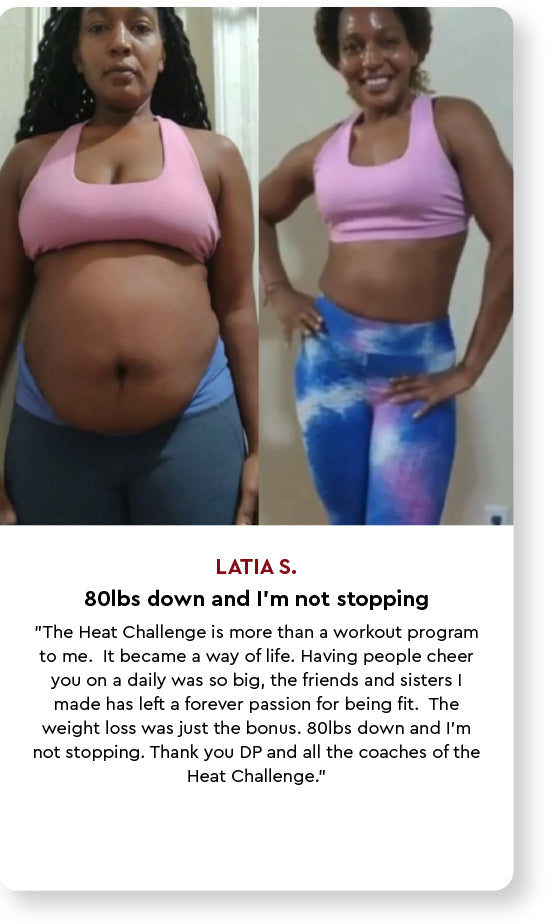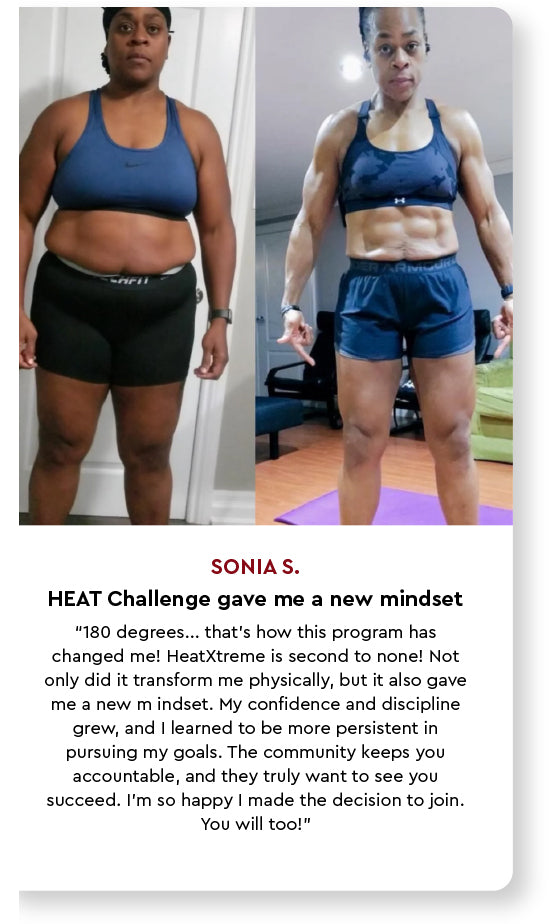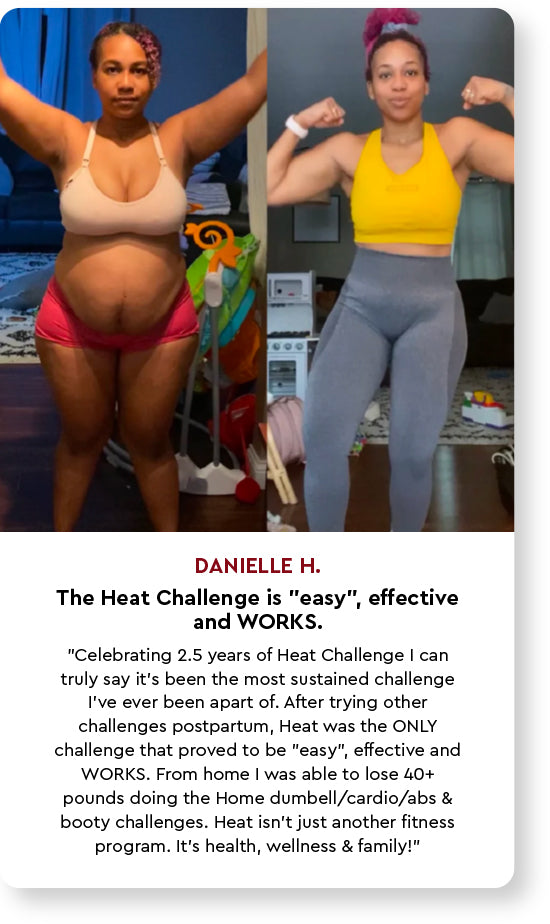 Workouts: Tailored to Your Lifestyle
From home to gym, our adaptable workout programs fit your lifestyle. Choose from dumbbell sets, bodyweight circuits, or full gym routines. Don't miss our daily live follow-alongs to keep your routine fresh. Guided by elite coaches, it's a comprehensive fitness experience designed for your 4-week transformation.
START CHALLENGE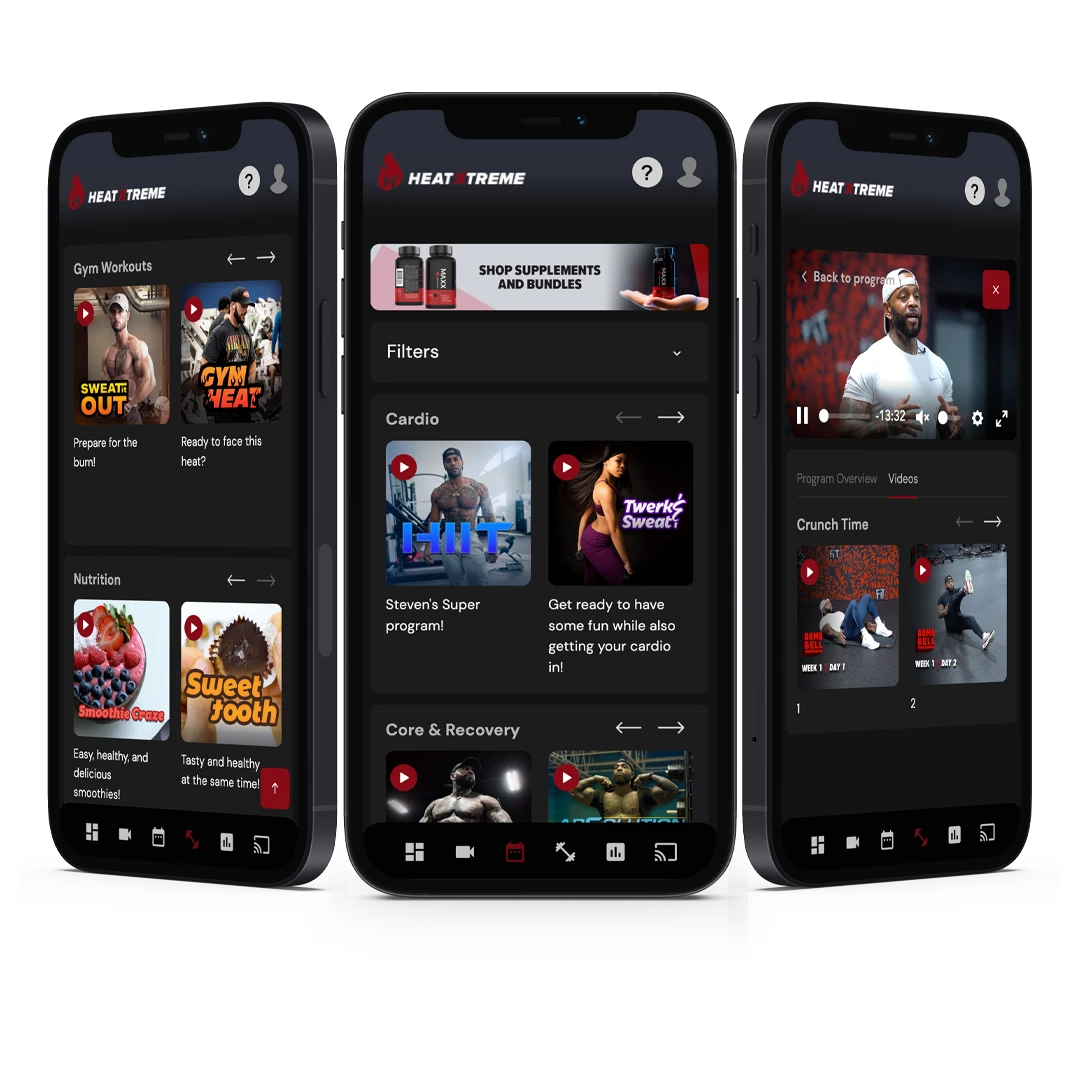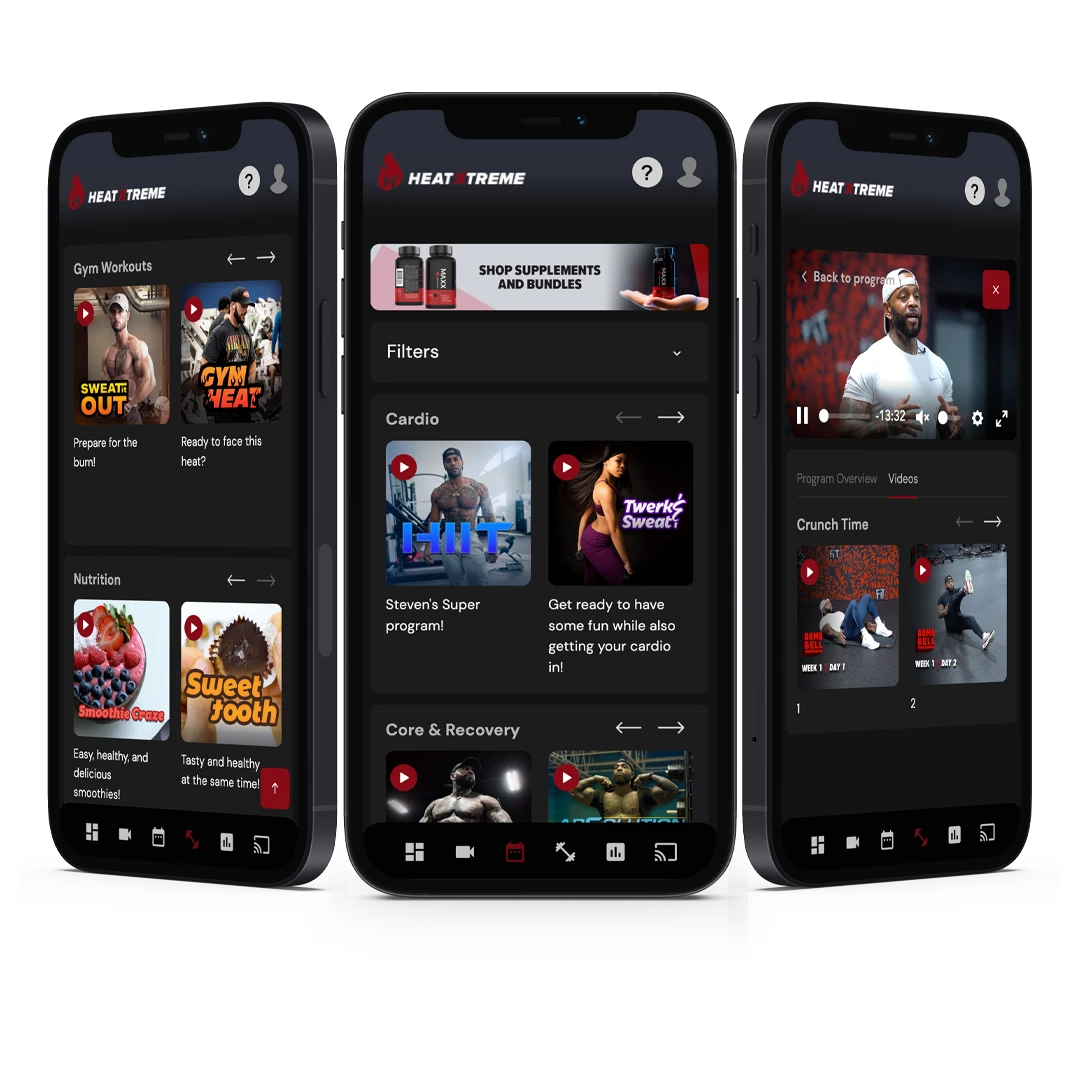 Nutrition: AI-Powered
Our AI-driven meal plans adapt to your lifestyle, offering expert nutrition advice and easy recipes. Plus, enjoy video cooking instructions and video recipes, all trackable in our user-friendly app. It's a complete nutrition solution, designed to supercharge your 4-week transformation journey.
START CHALLENGE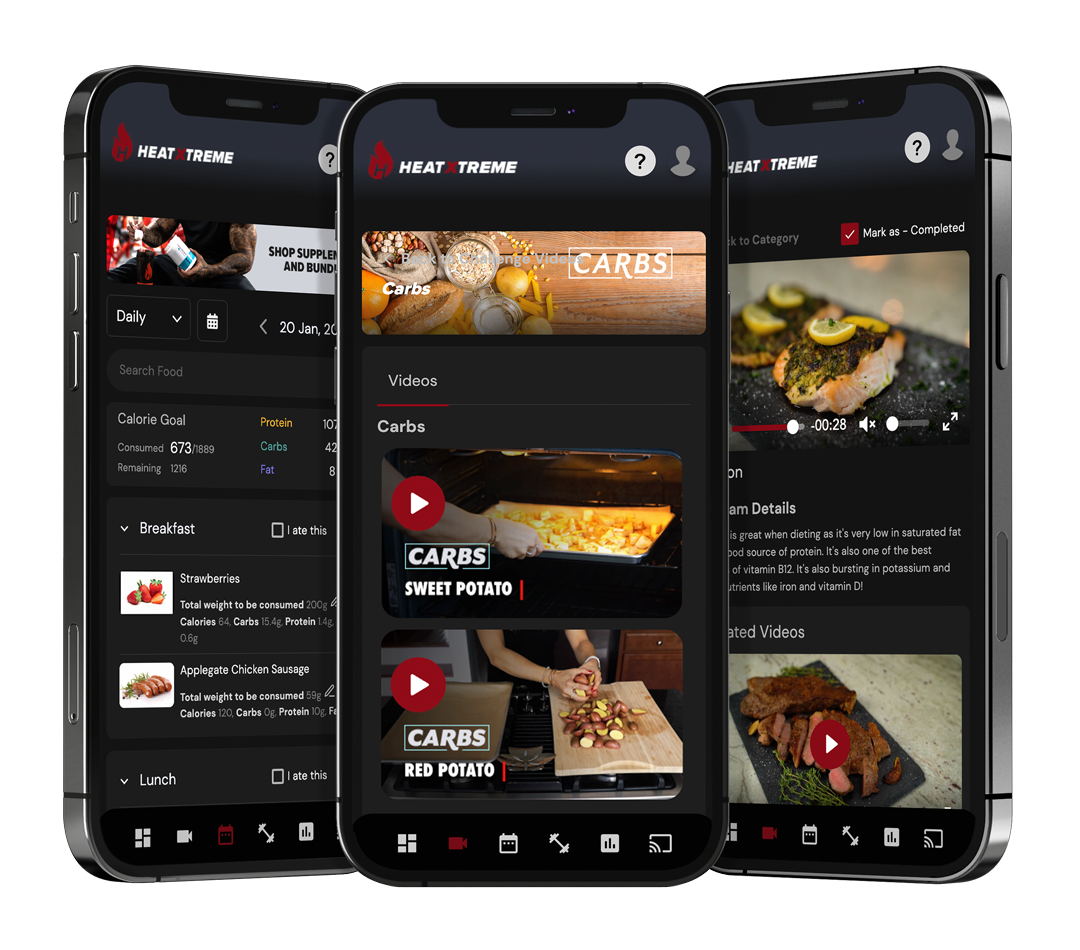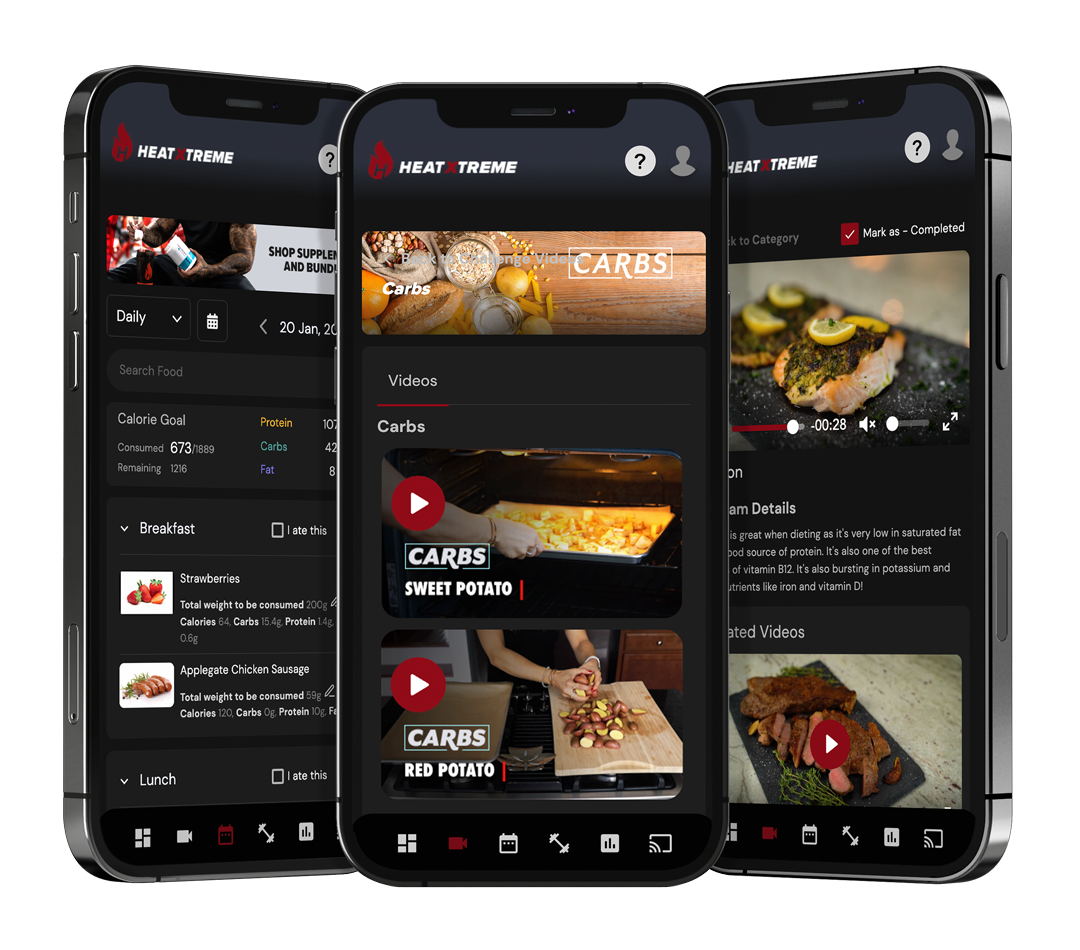 Comparison
| | | OTHERS |
| --- | --- | --- |
| Multiple Device Streaming | | |
| Live and On-Demand Classes | | |
| Interactive Meal Planner | | |
| Recipe Library | | |
| Unlimited Video Library Access | | |
| Nutrition Tracker | | |
| Heat Community | | |
| All-In-One App | | |
Same Day Shipping
Order before 12 PM and we
will ship the same day in USA.

Satisfaction Guaranteed
We only use the highest quality
ingredients!

Easy Returns
Our customer services rep will
make the process easy!
3 Day Trial
Subscribe today and get full
access H.E.A.T On Demand!