If you're going to put time and effort into a high-quality workout, first make sure your body is prepared to be its best. PRE helps your muscles operate at high capacity and empowers you to get further through your workout without getting tired. Achieve max performance with PRE's all-natural ingredients that give you a supply of power and energy without the jitters.
Dump one scoop into your water bottle or pre-workout shake for lasting power to get you through your workout.
Key ingredients include Vitamin C, Vitamin B6, L-Citrulline Malate, Beta-Alanine, L-Arginine, L-Tyrosine, Caffeine Anhydrous. You can increase the amount of muscle your body builds with L-Citrulline. This amino acid also increases blood flow throughout your body, helping you get the nutrients you need. Malate is another molecule that may protect muscles from damage and build stamina.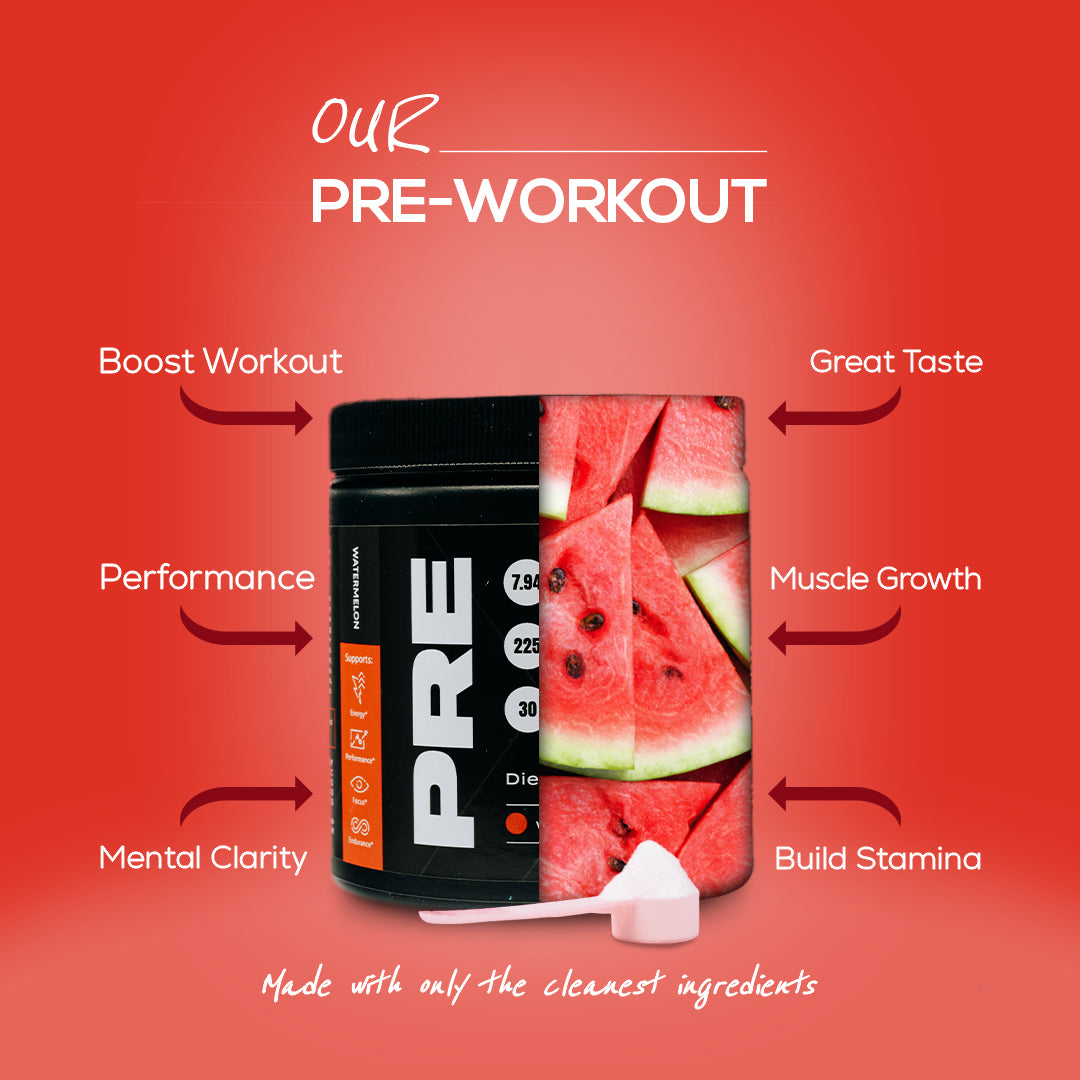 BENEFITS
Benefits
If you're putting in the work, make sure you see the results. Maxx pushes your body to use fat as fuel, getting you to your body goals more quickly.
Recovery
Maxx boosts blood flow to your muscles after a tough workout, helping them heal faster so you can get on to the next one. It also fights post-workout inflammation, easing muscle soreness.
Energy
Maxx contains 125 mg of caffeine, helping power the toughest of workouts. Other all-natural ingredients provide alertness without making you feel shaky, giving you exactly the amount of drive you need.
Same Day Shipping
Order before 12 PM and we
will ship the same day in USA.

Satisfaction Guaranteed
We only use the highest quality
ingredients!

Easy Returns
Our customer services rep will
make the process easy!
3 Day Trial
Subscribe today and get full
access H.E.A.T On Demand!